Arrowheaded to Snowbasin!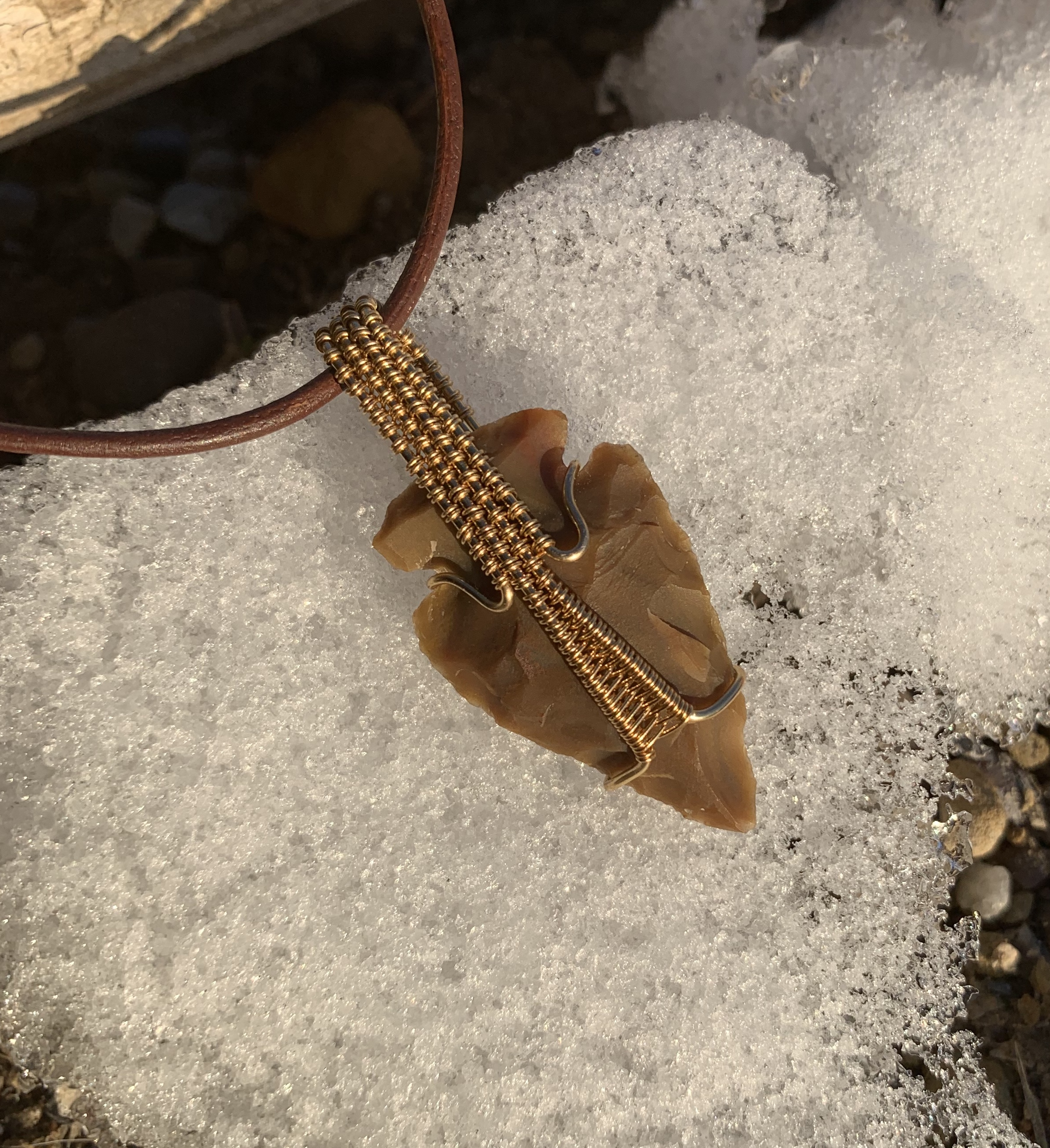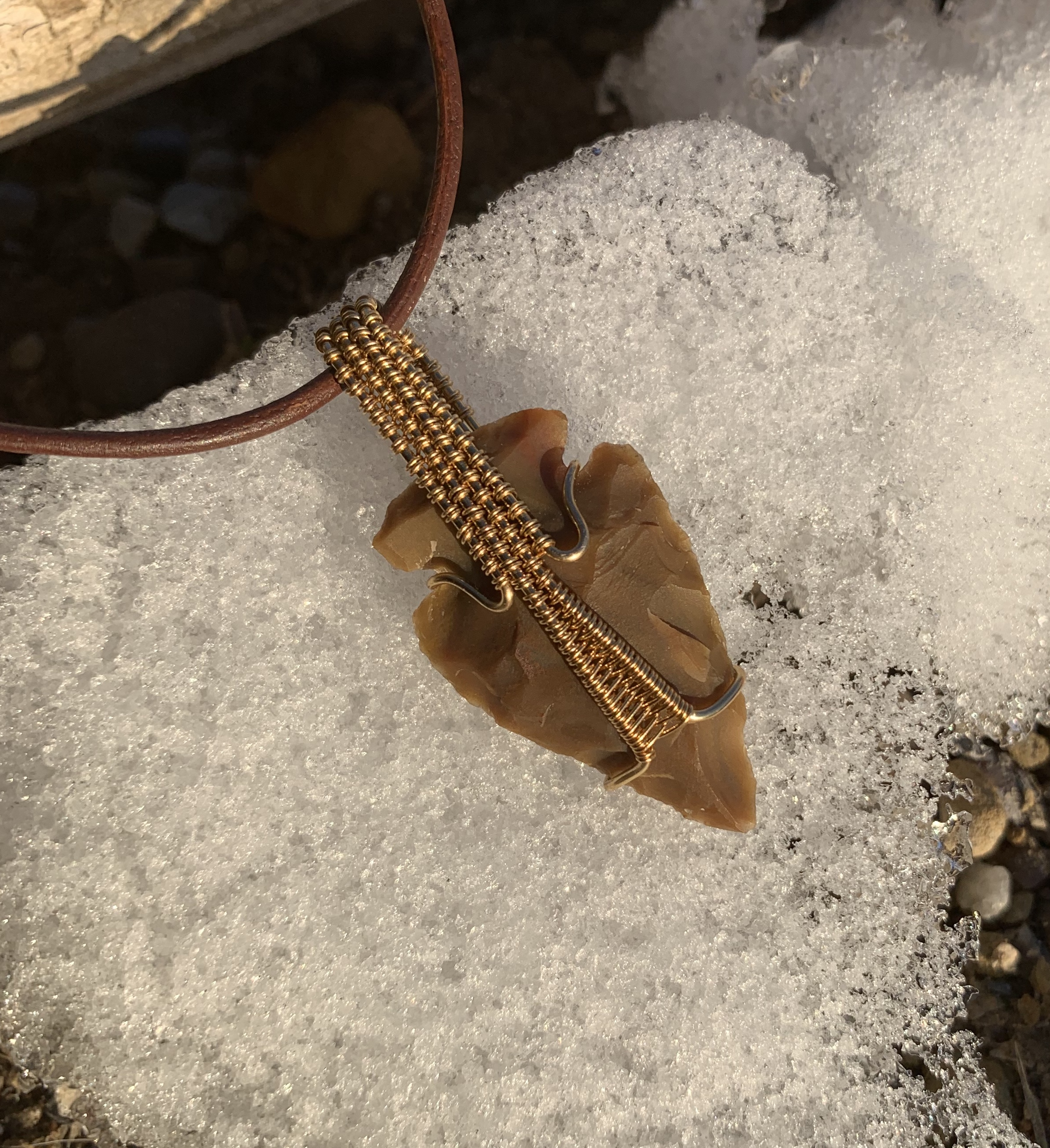 sold out
Arrowheaded to Snowbasin!
Agate Arrowhead
Woven in Brass
Pendant measures 2 inches and comes on leather chording as a completed necklace.
This piece is from my Road Trip Mini Series! I made it on day two of our adventure! It was a beautiful sunny blue sky day and we ventured from Swan Valley ID to Snowbasin UT! Arrowheads are perfect to ooze some western adventure!